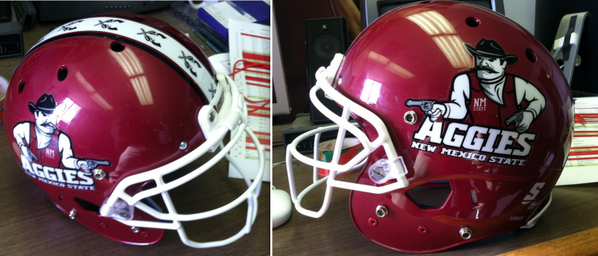 Have you met Pistol Pete? That's New Mexico State's new mascot.
"
What's interesting is that the school has previously shied away from the Pistol Pete mascot. In 2005 the school shortened his name to simply "Pete" and gave Pete a lasso. Fans grew angry, started calling the new mascot "Lasso Larry" and within a year Pistol Pete was back.
Now they seem to be totally embracing both Pistol Pete and his guns with their new helmets, which is sure to be controversial."
Source: http://ftw.usatoday.com/2013/08/new-mexico-state-gun-helmet-football/
Earth Day is controversial, naming a street after Malcom X is controversial. Guns are MAINSTREAM.